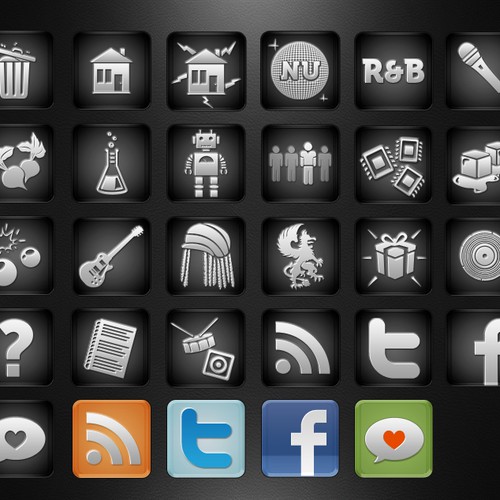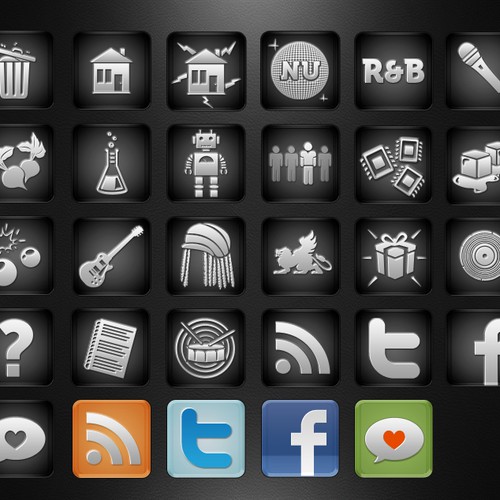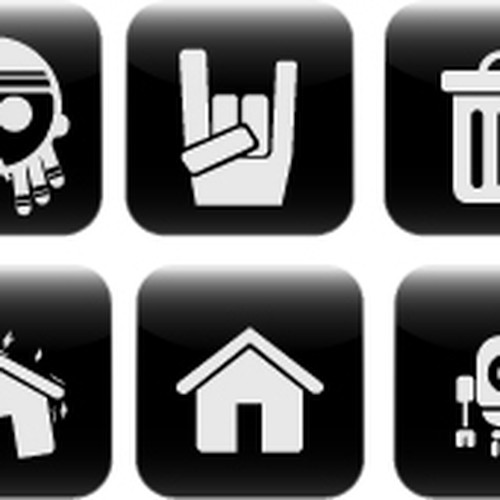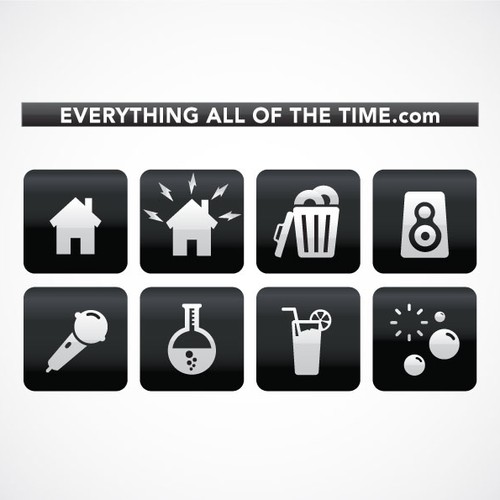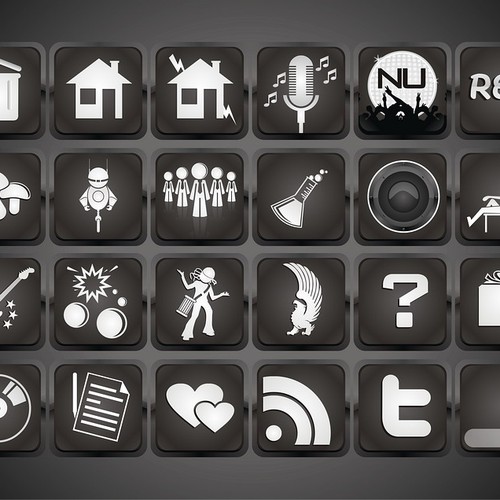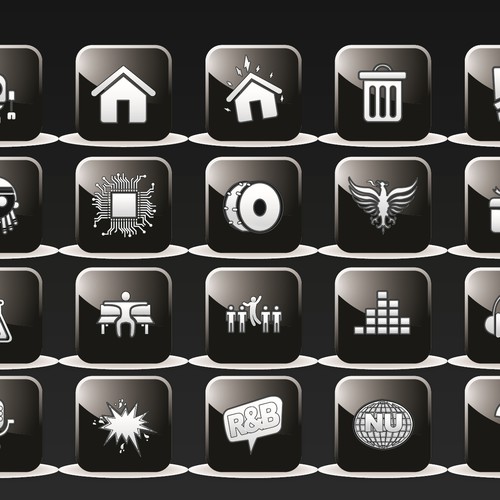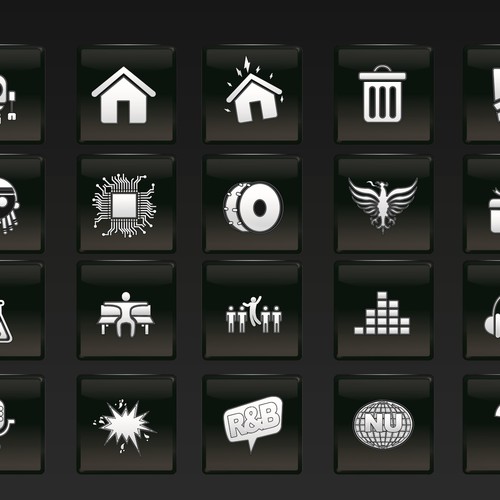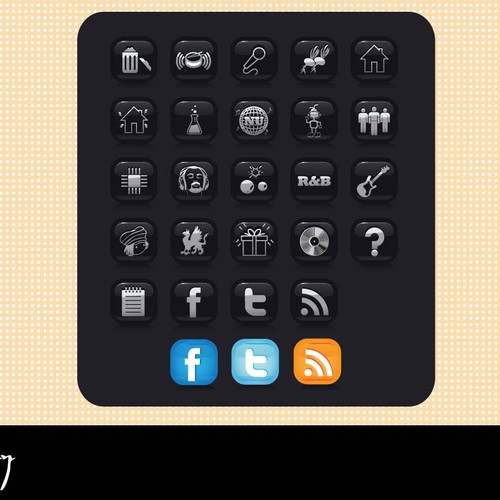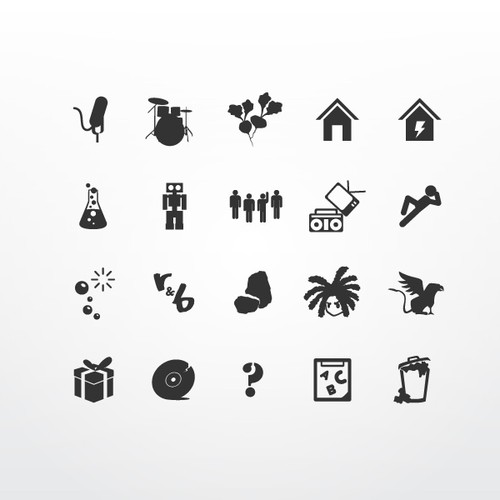 One of the designers who made it happen
Winner - George Will
- Anonymous
How Shantsogho started their button or icon journey
Company name
Everything All of The Time
Overview
My name is Shant, I'm a music blogger in the process of starting my own blog. It will be an alternative/electronic/indie blog encompassing 20+ genres, and so 20+ icons are needed.
Tell us a bit about who you are and the people you reach
No necessary target audience, but I'm guessing my average reader will be young (18-24) and expecting high-quality, original designs
Requirements
Icons need to be:
- high-quality yet resizable to 98 x 98 pixels
- black vector drawings (detailed silhouettes) in rounded square borders (parts of drawing CAN touch border)
- have a rubber/synthetic/plastic texture
- simple (think road signs) yet creatively descriptive of the following genres:
List of Icons by genre and sugg'd description (free to have creative input)
- Dubstep: a garbage can or pile of trash (something filthy)
- Drum & Bass: a drum (instrument) and bass (fish or subwoofer)
- Hip-Hop: microphone + cord
- Beats: silhouette of a couple of beets (vegetable)
- House: a house
- Electro House: a house being electrified
- Experimental: a science beaker that is bubbling
- Nu Disco: disco ball with the letters "Nu"
- Techno: a robot
- Alternative: a row of stick figure guys (image provided)with one standing out in some way
- Electronic: pile of electronics or silhouettes of computer parts
- Chill Out: stick figure guy with headphones in a relaxed position
- Pop: a bubble popping
- R&B: spelled out
- Rock: a rock
- Reggae: stick figure guy with dreads and rasta headwear
- Mash-Up: silhouette of griffin
- New: shiny wrapped present
- Old: beat-up vinyl record
- Questionable: a question mark
- Noteworthy Lyrics: a notebook with scribbled words?
Also 2 sets of icons (same texture) for Facebook, Twitter, RSS, and Hype M (hypemachine.com)
- 1st: colored
- 2nd: simply black
Thanks!
PS: attached is a banner of my blog + stick figure guy
Free features
Open contest

Fast-tracked
We've found some similar contests you might like