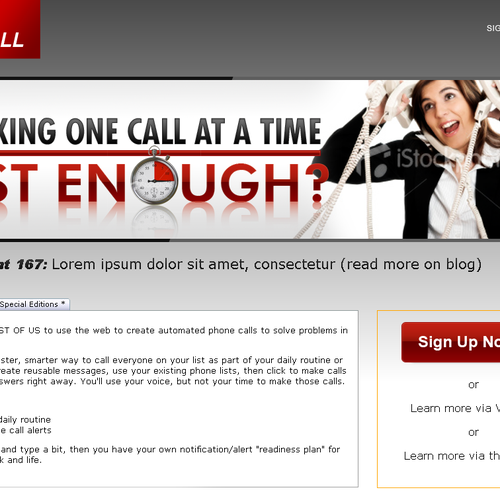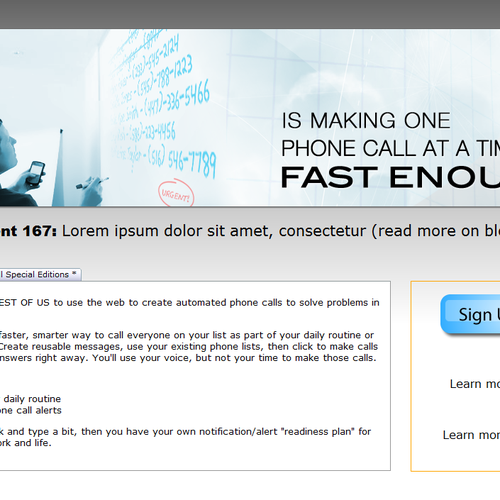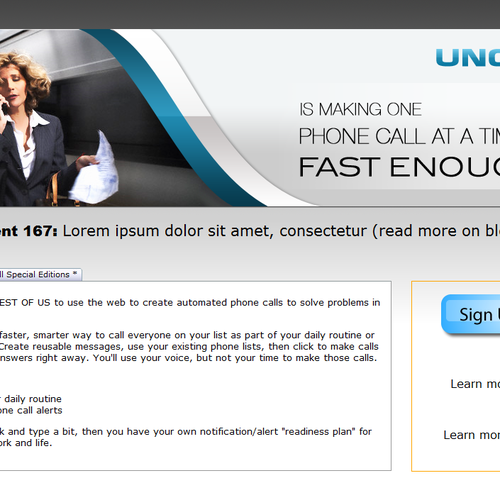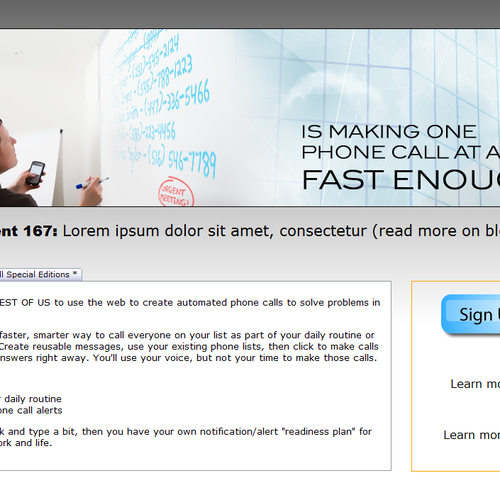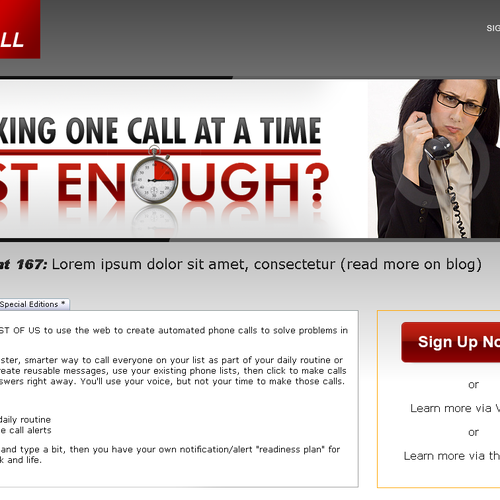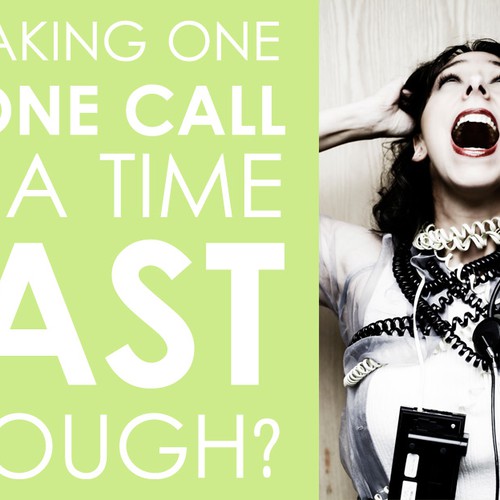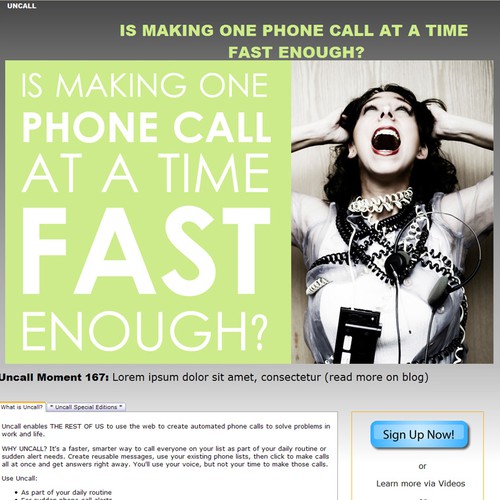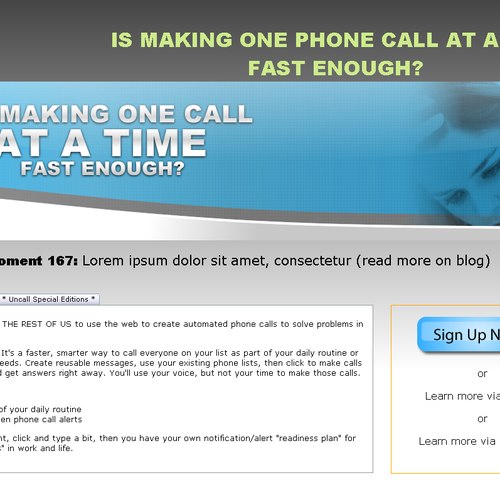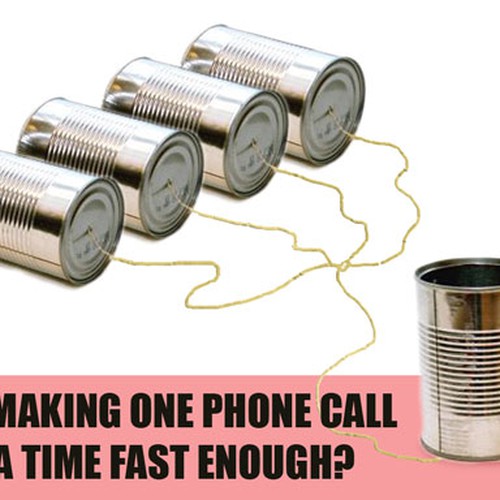 How Uncall started their other graphic design journey
Summary
Here's the website headline:"IS MAKING ONE PHONE CALL AT A TIME FAST ENOUGH?". We are looking for the companion website graphic/photo/illustration/etc that brings the MOST emotion and impact to this headline. Target audience: small/medium size businesses and professionals. Humorous, or serious is fine as long as it connects with the target audience.
Company name
What inspires you and how do you envision the design for your business?
- We are redesigning uncall.com, a website that enables non-tech folks to create and make automated phone calls to solve problems in work and life. Here is the site you are working on, which is a work in progress: http://www.uncall.com/Preview.aspx.
- Our centerpiece of marketing emotion we call an "uncall moment." This is when you suddenly "get it" that you need uncall to help you make a bunch of repetitive phone calls in time. Or the email/sms you are now looking at that came in 15 minutes ago, should have been a phone call because that info was vitally important.
- We expect to showcase many of uncall moments, similar to top news stories, and rotate them in/out. You are designing the first in the series!
- You are designing the headline type, the accompaning  graphic/photo/illustration/etc, and the uncall moment tag at http://www.uncall.com/Preview.aspx.
- We are looking for IMPACT and EMOTIONwith your design. With your help, we are emarking on a new way of marketing web apps! 
- We'll provide you feedback! Have fun with this!
Wants
- Headline type "IS MAKING ONE PHONE CALL AT A TIME FAST ENOUGH?".
- A graphic/photo/illustration that fits the headline.
- Tag type for "Uncall Moments:
- Placeholders for these items can be seen at:  http://www.uncall.com/Preview.aspx. The sizing of these items can be modified IF necessary, however the concept is to have the top half of the page emit emotion, and the lower have to provide the rational details.
- Original work. We are open to paying xtra for photo licenses up to $50.
- No coding. Provide layered PSD that will enable us to change any element.
Don't want
- No cartoons.
- No illegit, unlicense photos, etc.
- Nothing profane or offensive.
Free features
Open contest

Fast-tracked
We've found some similar contests you might like