About
I studied at Wayne State University and the Center for Creative Studies in Detroit, Michigan.
Earned a BFA degree in Industrial Design from Wayne State University.
Won numerous International Awards for prestigious companies including 1st place
John Caples International Award three consecutive years in a row.
Member since: January 26, 2010
Reviews
"Joe Pas submitted a very unique and eloquent design that incorporated the feelings I was hoping to portray with my logo. He also was open to hearing feedback and suggestions were made right away. It was a pleasure to work with Joe Pas!"
jillhodges
"Joe is an excellent designer. Although we only had time to make a few changes because of differing time zones, he still managed to come up with such a great logo design. We love it and enjoyed working with him thoroughly."
Voicesforhire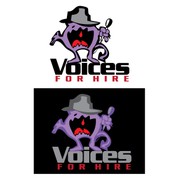 "Joe is an awesome designer that was great to work with :) Really great in working with our feedback and professional to 200% :) Highly recommended!"
Wolfgrade