About
Graphic designer. End of story.
Member since: April 26, 2012
Reviews
"Romulus, was a pleasure to work with and I highly recommend him as a designer. He is professional and most importantly he listens to your feedback, and produces great designs! If you are anything like me and no nothing about design or the Jargon that go..."
rachel k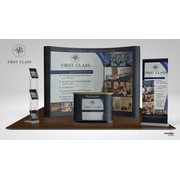 "Rom - you are an outstanding designer, quick thinker and hard worker! Your design wasn't just a bit better than the competition but by magnitudes better! Your honesty and hard work make make you a trustworthy collaborator! I appreciate all that you..."
Erin926