About
I am a professional Graphics designer work all various aspects of design, traditional branding, marketing, and advertising , over 10+ years experience as Print and Advertising design and Responsive HTML5, CSS3, javascript, php, WP etc. I also have a passion for emerging technology, branding and marketing strategy. I am ready to receive 1 to 1 project, in accordance with my character that you think are well and can work together.
Country: India.
Member since: July 19, 2013
Reviews
"Excellent creative work. Willing to try different approaches in his art. Pleasure to work with."
MrREOStPete
reviewed over 4 years ago
"Working with Anirban Giri was excellent. High quality, fast feedback and very friendly. Thank´s a lot. "
jahn e
reviewed almost 5 years ago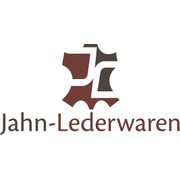 "Anirban Giri was great to work with. He was very accommodating and quickly responded to every request, no matter how trivial. He is creative and disciplined, and worked hard to please us. I highly recommend him."
peter.vrettas
reviewed about 5 years ago