About
Hi, thanks for looking at my profile, I like the design a lot of things like the covers, banners, pamphlets, brochures, folders, stickers, business cards, a variety of clothes / apparel and much more.
I am frequently asked in some activities in my town for conceptualizing the overall design, even though sometimes I was asked to participate and become to execute it. So, if you want a single or multiple designs from me then please contact me.
argagalianzah12 @ gmail . com
fb: Arga Galianzah
Member since: June 19, 2013
Reviews
"I don't how Arga does it, but this designer is an absolute mind reader. I get designs back very quickly, with EXACTLY what I wanted. The changes I had to make were so minimal. Will use this designer again, HIGHLY RECOMMENDED!"
adam8X
reviewed almost 4 years ago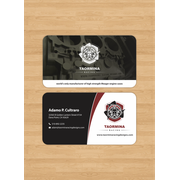 "Yes this is awesome. This is a very nice design I will also use. Thanks for the hard work!"
lyle 3
reviewed about 5 years ago